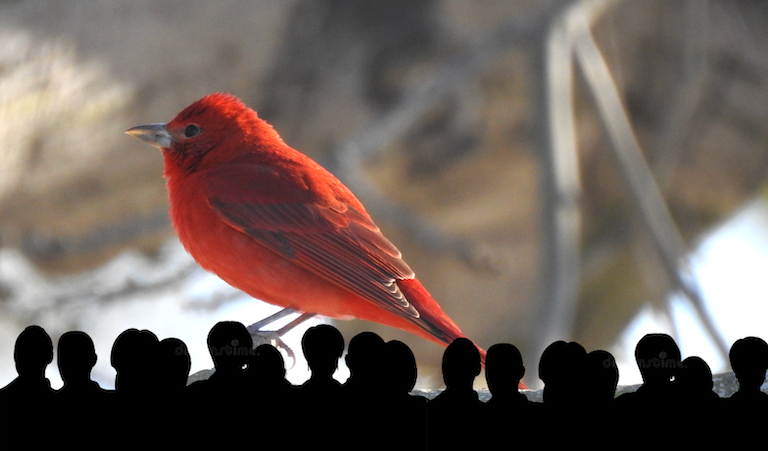 It's that time of year again! Pasadena Audubon invites all members -- and non-members(*) -- to our annual Members Banquet and Slideshow. After COVID made last year's banquet a virtual affair, we're thrilled to be once again having the banquet at our old stomping grounds, the Eaton Canyon Nature Center in Pasadena.
The banquet is Saturday June 25, from 6:30 pm to 9:00 pm. Directions to Eaton Canyon Nature Center are here.
In addition to dinner, we'll be giving out this year's PAS Heroes Awards, and once again we'll be presenting everyone's favorite -- the member's slideshow!
If you'd like to show your bird photos, please email Jamie Cho to reserve your 5 minutes of fame! You may bring your photos on a thumb drive, or upload them right here.
Due to County regulations, no alcohol will be served, but we'll have plenty to enjoy: a delicious dinner along with virgin cocktails, great company, as well as a sale of select birding books and art. You can also pick up our newly released Birding Guide to the Greater Pasadena Area, PAS hats and pins!
Tickets: $40 for adults, free for children; membership is not required. Click here to purchase your tickets.
(*) Not yet a member of Pasadena Audubon? Why not join right now!