Are you looking for ideas for holiday gifts or a reward to treat yourself? We are so thrilled to collaborate with one of our new docents, Elizabeth (aka @MustardBeetle), to launch our new swag!
Tea Towel
The thick woven 100% organic, fair-trade cotton tea towels are thoughtfully screen-printed with eco-friendly water-based inks. They feature Acorn Woodpeckers amongst our endemic Engelmann Oak and House Finches amongst the native Toyon, designed by Mustard Beetle. The tea towels can be ordered HERE.
Vinyl Sticker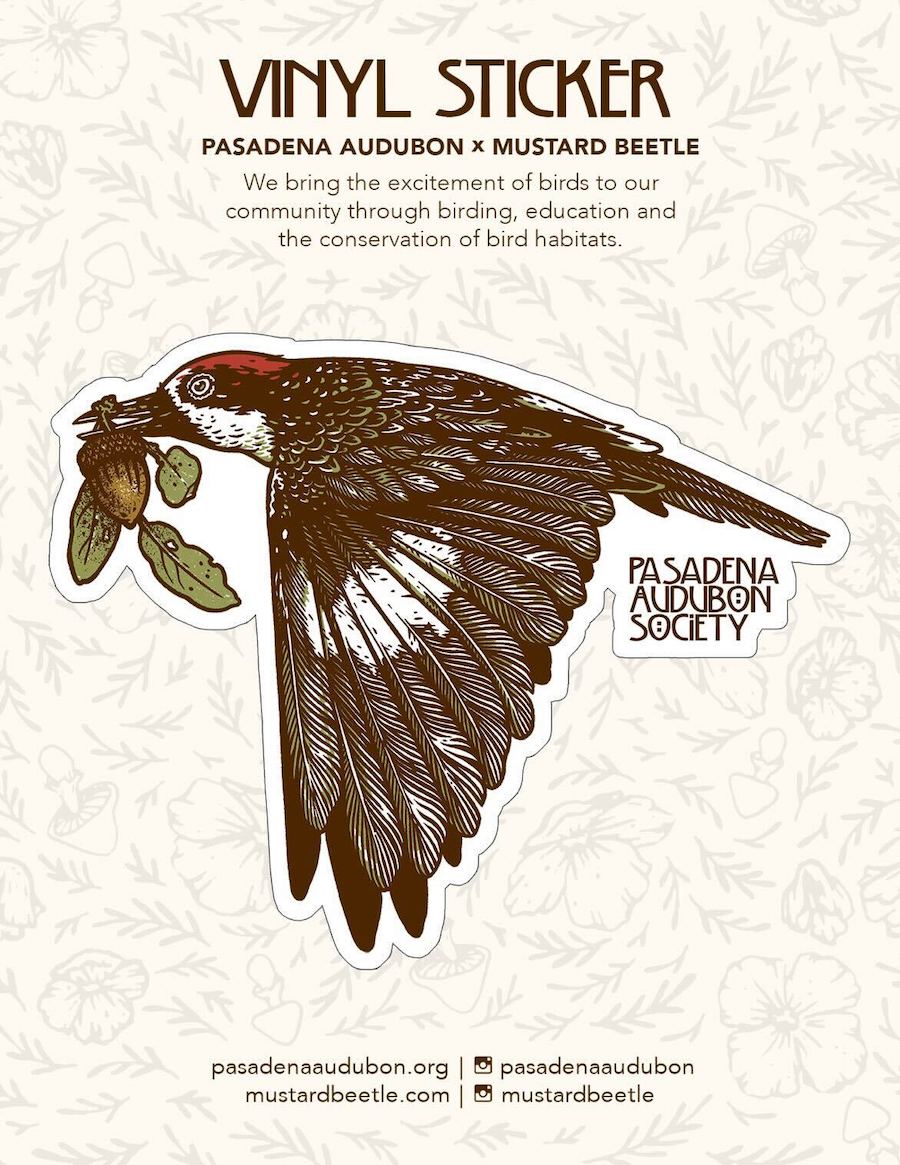 The waterproof vinyl stickers with fine details of Acorn Woodpecker will make a "hole" presence wherever you decide to stick them! (Did you know that if you stick the woodpecker on your computer, they will remove the bugs?! ) The stickers can be ordered HERE.
Birding Guide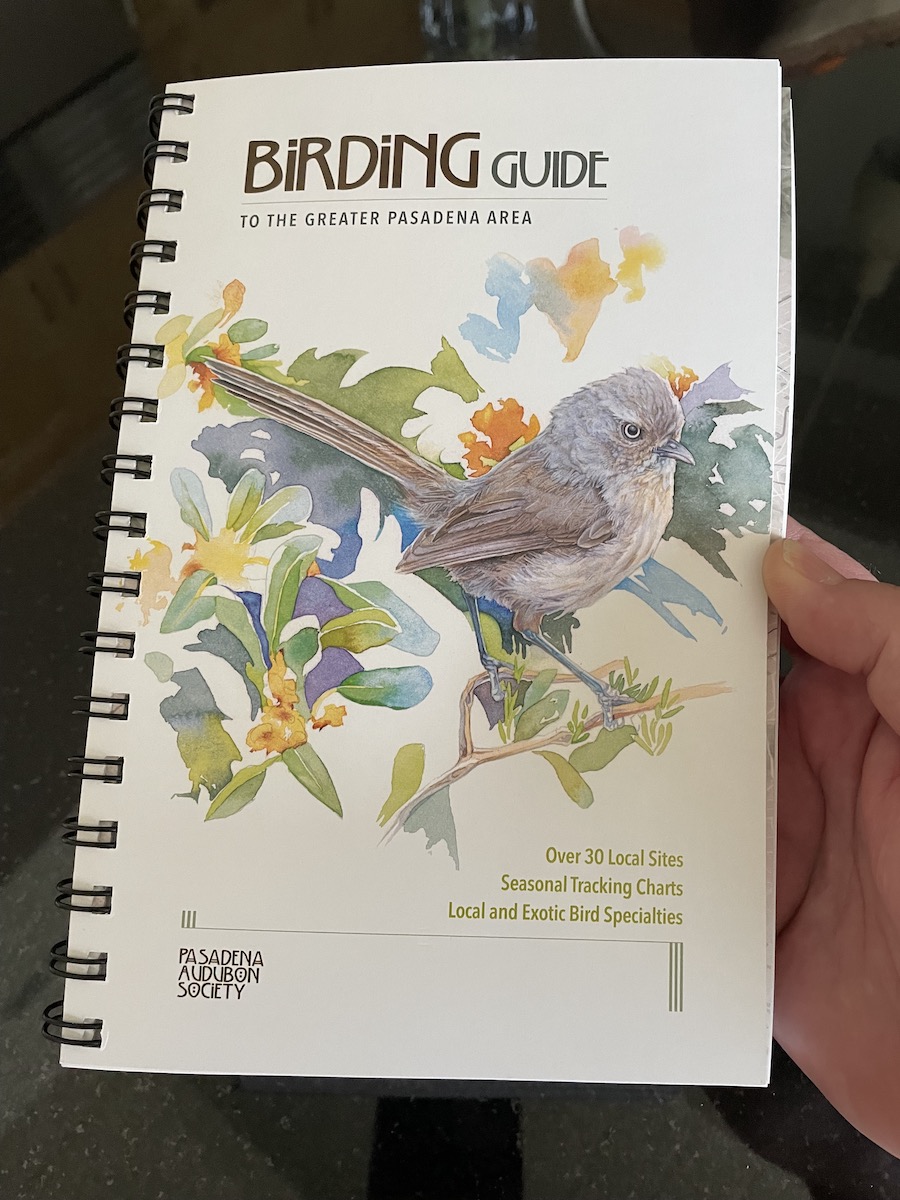 Named one of the best bird books of the year by the American Birding Association!
 
Pasadena Audubon Society is pleased to announce the publication of the all new Birding Guide to the Greater Pasadena Area. This beautifully illustrated, extensively researched book has in-depth profiles of 30 of the top birding spots in the Pasadena region. Purchase the book at any of these Pasadena area locations, or order the book online HERE.