Gull Identification Class
NOTE: The January 2022 session of this class was cancelled due to COVID. Look for the Gull ID class to return (along with the gulls!) during autumn 2022.
Instructor: Larry Allen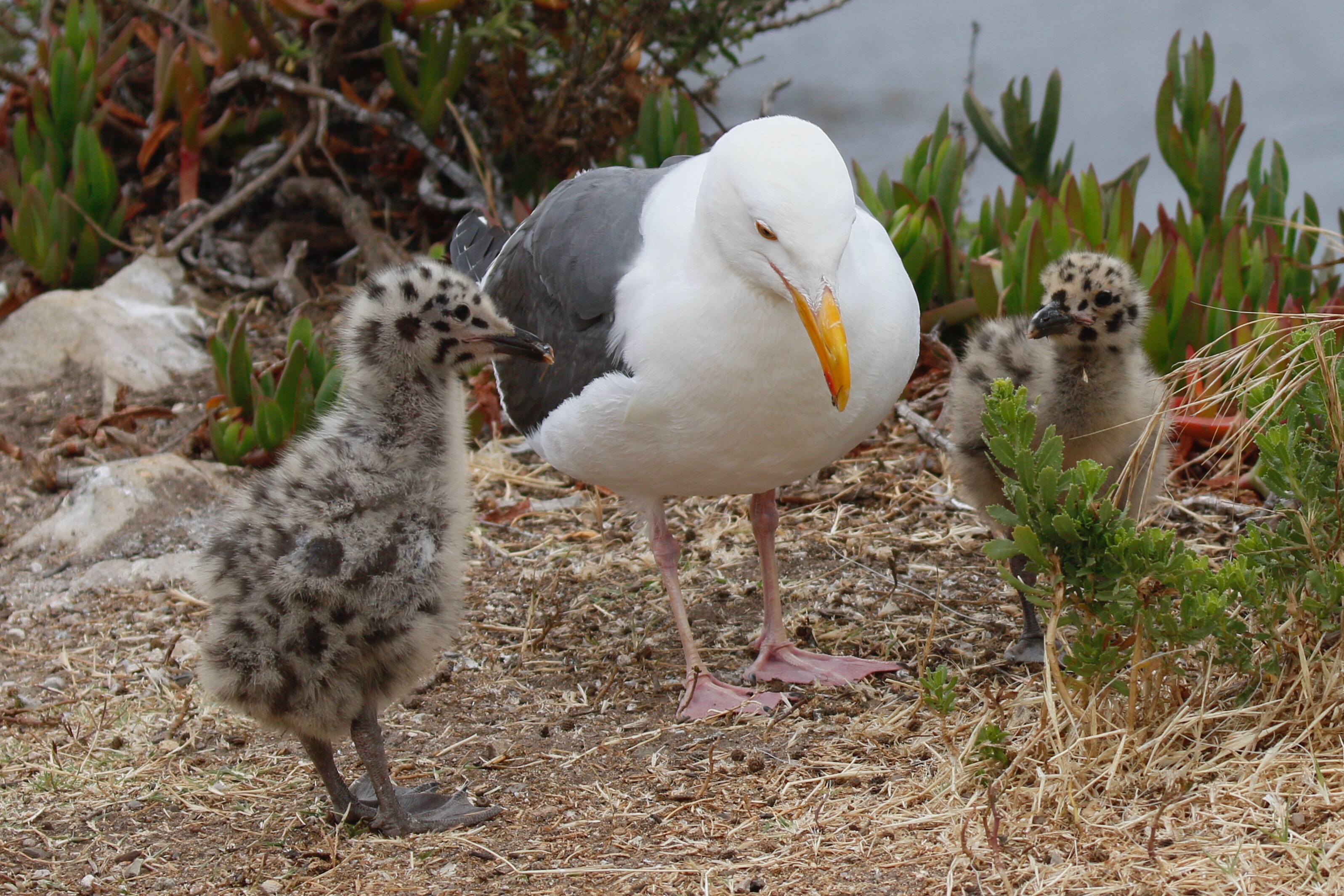 Western Gull (Larus occidentalis) with young. Photo by Kathy Degner.
 

Of the roughly 57 species of gull (subfamily Larinae) found worldwide, more than half have been detected in North America. Identification of gull species is challenging not only because of the substantial resemblance of many gulls in their adult plumages (particularly the large "white headed" gulls), but also by the near-uniformity of their "juvenal" and "formative" plumages in their first year.
The workshop session will address the identification of the gulls that are to be expected in Southern California. The session will address not only identification of gulls in their adult, or "definitive," plumages, but will also present a heuristic "model" of how gulls develop as they mature, so that participants will be able to distinguish the species at whatever age class, or "cycle," they may encounter. If time permits, we will address the latest findings regarding gull taxonomy. The workshop session will be held in Altadena at the home of instructor Larry Allen (registrants will be provided with the address).
The field session will be devoted to testing the developmental model presented in the workshop. However, the identification of adult gulls, in flight as well as standing/swimming will not be ignored. Field trip location will be determined by the location of gull flocks that week. Be prepared to go as far north as Zuma Beach or as far south as Doheny Beach (Orange County).
IMPORTANT: All participants must provide proof of COVID vaccination! Please upload an image of your proof of vaccination BEFORE registering for the class.
Price: $45 Pasadena Audubon members, $65 non-members
Registration for this class will open autumn 2022.