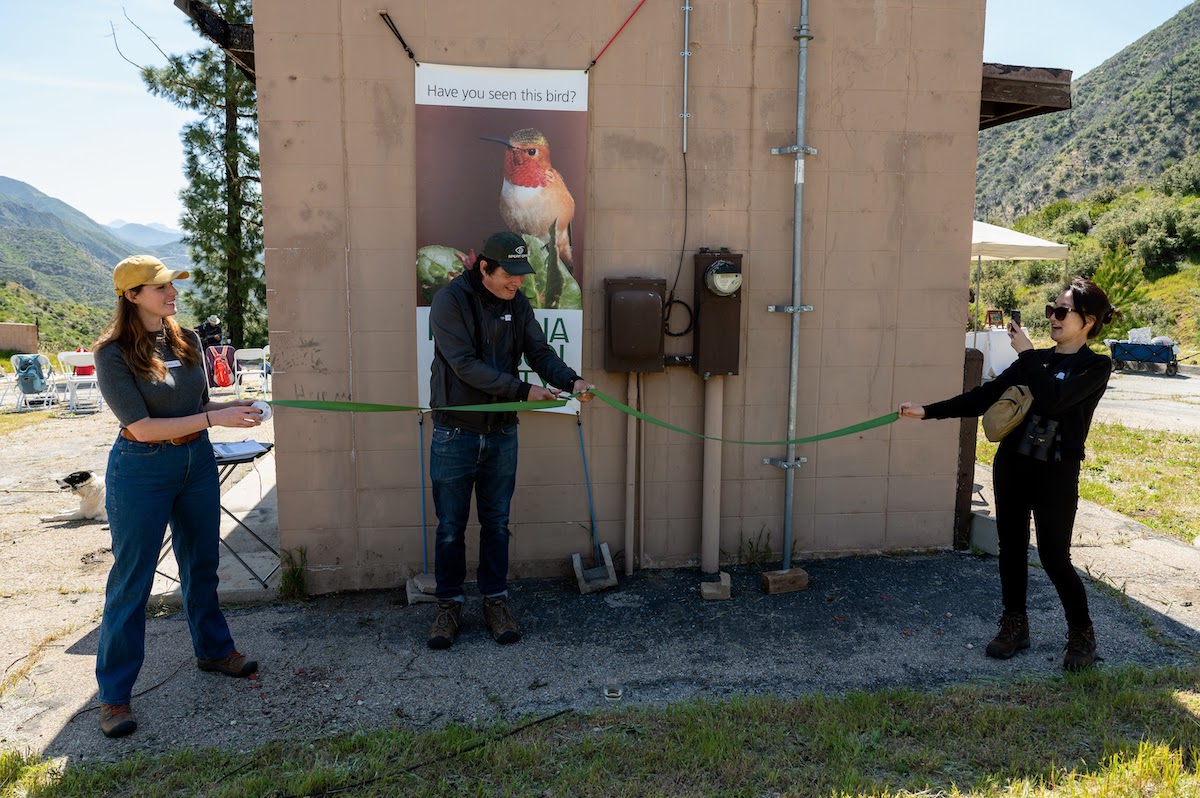 Motus station dedicated!
On April 8th Pasadena Audubon officially dedicated our first Motus station! The station is patiently listening for migrating birds equipped with Motus transmitters. Thanks to everyone you contributed to our Motus campaign. (Photo credit: Sean Doorly)
Motus, Pasadena Audubon, and Bear Divide
In the past few years there's been a revolution in how scientists study migrating birds. The Motus (latin for "movement") system consists of tiny radio transmitters that can be safely and humanely attached to even the smallest birds, and a series of receiving stations that listen for signals from Motus equipped birds as they pass nearby. Tens of thousands of birds have been equipped with transmitters, and the data from those birds -- recorded by more than fifteen hundred tracking stations worldwide -- has taught us more than ever before about where birds go as they travel the world.


Piping Plover (Charadrius melodus) equipped with a Motus transmitter. CREDIT: motus.org
And now Pasadena Audubon is becoming part of the Motus movement! In 2022 we entered into a partnership agreement with the US Forest Service allowing us to install a Motus tracking station at one of the most important bird migration spots in the country, Bear Divide in the Angeles National Forest. We completed the installation in November 2022 and are thrilled to announce that our Bear Divide Motus station is up and running!
The gap at Bear Divide acts like a natural funnel for birds attempting to fly north over the San Gabriel mountains during their spring migration. Tens of thousands of birds fly through the gap every spring. It's THE perfect spot for a Motus station!
"Tracking individual birds will have direct conservation implications. It is clear that a large proportion of landbirds along the Pacific Flyways use Bear Divide and the San Gabriel Mountains as a migratory corridor; and understanding where these birds are born, spend their winters, and breed, will allow us to understand how conservation in the Angeles National Forest affects avian populations throughout the year.

A Motus tower will also provide ample opportunities for individual projects for undergraduate, masters, and PhD.-level students, with nearly limitless questions that can be addressed through different species and phenomena; such as migratory connectivity; molt-migration; fire dynamics; population demographics, and phenological change. As the world's climate and habitats change rapidly from human effects, these questions are more important to answer than ever."

Bear Divide researcher Ryan S. Terrill, Ph.D.


Now that the Bear Divide Motus station is operational we expect researchers and conservation groups throughout the west, not to mention Central and South America, to make use of the data we obtain. And we can't wait to tell everyone in the Pasadena Audubon community about every bird we detect!
Want to see what the station has detected lately? Check out the latest data.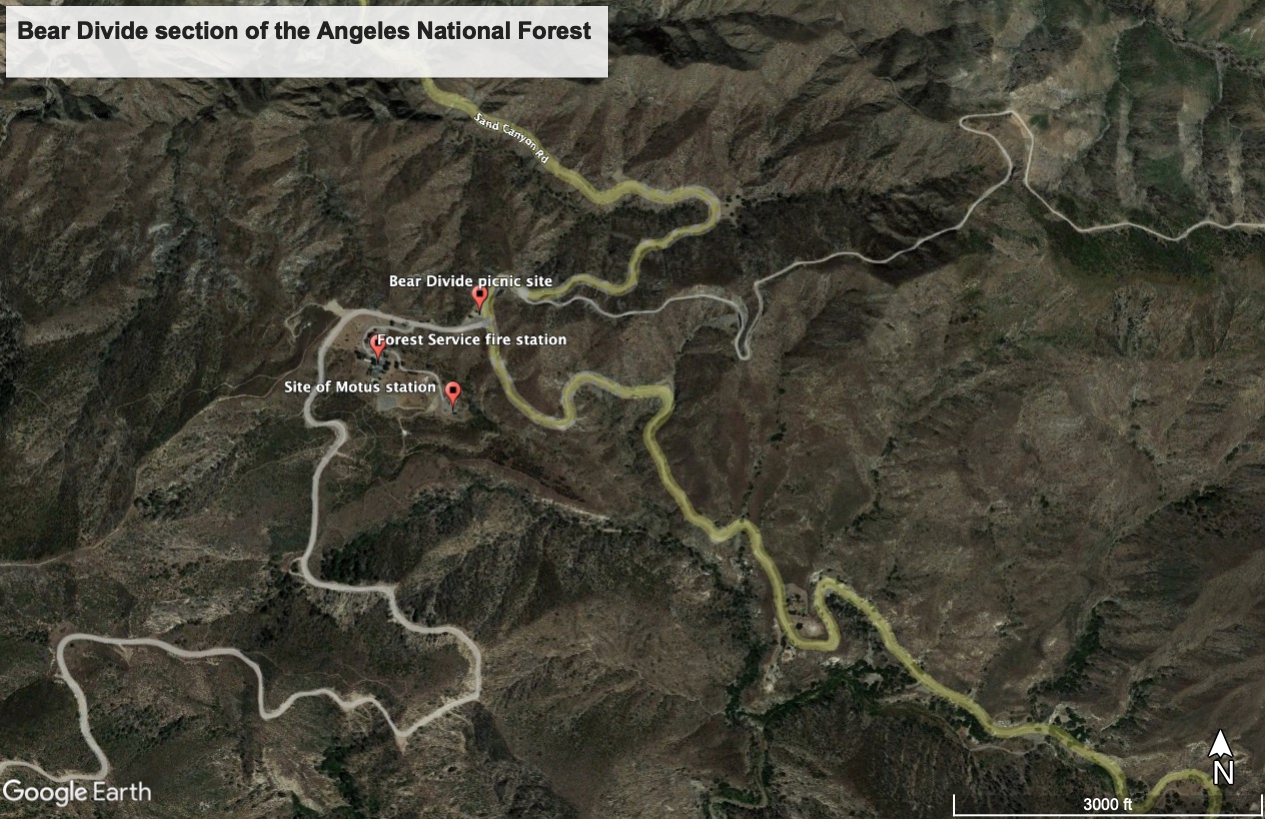 Map of the Bear Divide region of the Angeles National Forest, showing the site of the planned Motus station
Want to learn more about the Motus wildlife tracking system? Visit motus.org
Interested in birding Bear Divide? Check out the Bear Divide chapter in our brand new Birding Guide to the Greater Pasadena Area.
Invaluable help for the design and installation of our station came from the Southern Sierra Research Station, and from Motus.org.
Funding for Pasadena Audubon's Motus station comes from the U.S. Forest Service, Sonoran Joint Venture, and of course from Pasadena Audubon members and contributors. Thanks!