Upcoming Events
Annual Member Banquet and Slideshow
Saturday, June 25th, 6:30 pm to 9 pm at Eaton Canyon Nature Center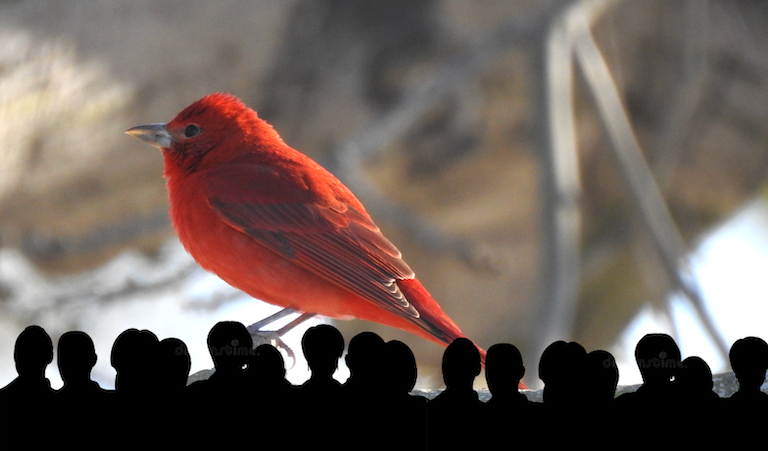 Join us for a fun and friendly dinner at the Nature Center. PAS Heroes Awards will be presented and we'll enjoy everyone's favorite, the member's slideshow! Tickets and full details (including how you can sign up to show your bird photos) available here.
Monthly meeting: Birdie Big Year: Elevating Women Birders
Wednesday, June 15, 7:00 pm to 8:30 pm via Zoom
Tiffany Kersten didn't set out to do a big year, but after a series of unanticipated and serendipitous events, she suddenly found herself amidst one. She spent 2021 traveling to all corners of the Lower 48 States, setting a new record of 726 species in the year. As a survivor of sexual assault, Kersten had a second goal for her big year -- raising awareness about the dangers women face in the outdoors. Join us as Kersten recounts tales of her epic adventure.
Tiffany Kersten is a professional birding guide, and founder of Nature Ninja Birding Tours.