The Pasadena Audubon Society wouldn't exist without the time and effort of its volunteers. Each year PAS members donate hundreds of hours of their time to make Pasadena Audubon the vibrant organization it is.
We're grateful to each and every volunteer in our organization. But there are several whose dedication stand out. Without further ado, here are the...
2022 Pasadena Audubon Heroes
Ashwin Sivakumar - Conservation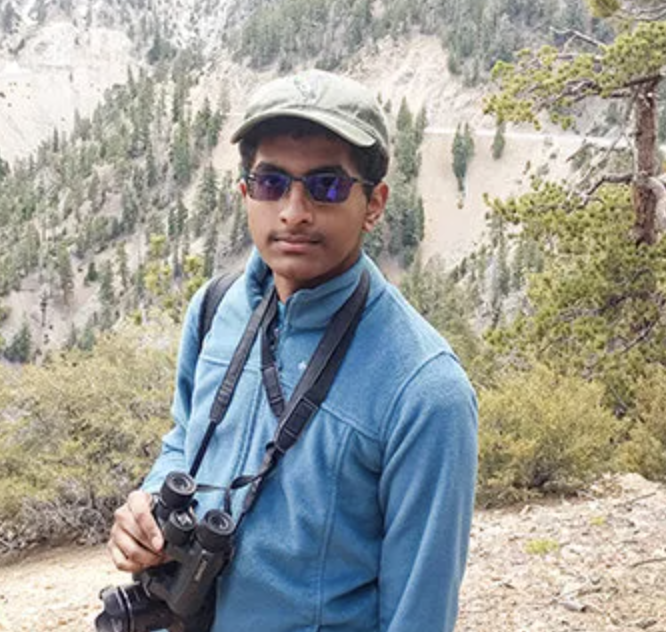 Ashwin Sivakumar is this year's recipient of Pasadena Audubon's coveted Conservation Hero Award.
Beyond being a Board Member for Conservation and Advocacy, Ashwin especially distinguished himself this year with his leadership of our Chapter's Pasadena Street Tree Project, highlighting many species of trees purposely chosen to invite and sustain our local birds as well as meet the City's unique requirements for street trees planted on public property. He did extensive research, prepared documentation, and persuasively presented the information to influencers and decision makers in Pasadena. He continues to advocate and fine-tune the program.
As you may know, Ashwin will be attending Harvard University in the Fall. We all wish him the very best in the next chapter of his life journey.
Congratulations, Ashwin. Take a virtual bow!
Dave Weeshoff, PAS Vice-President
Kathy Degner - Education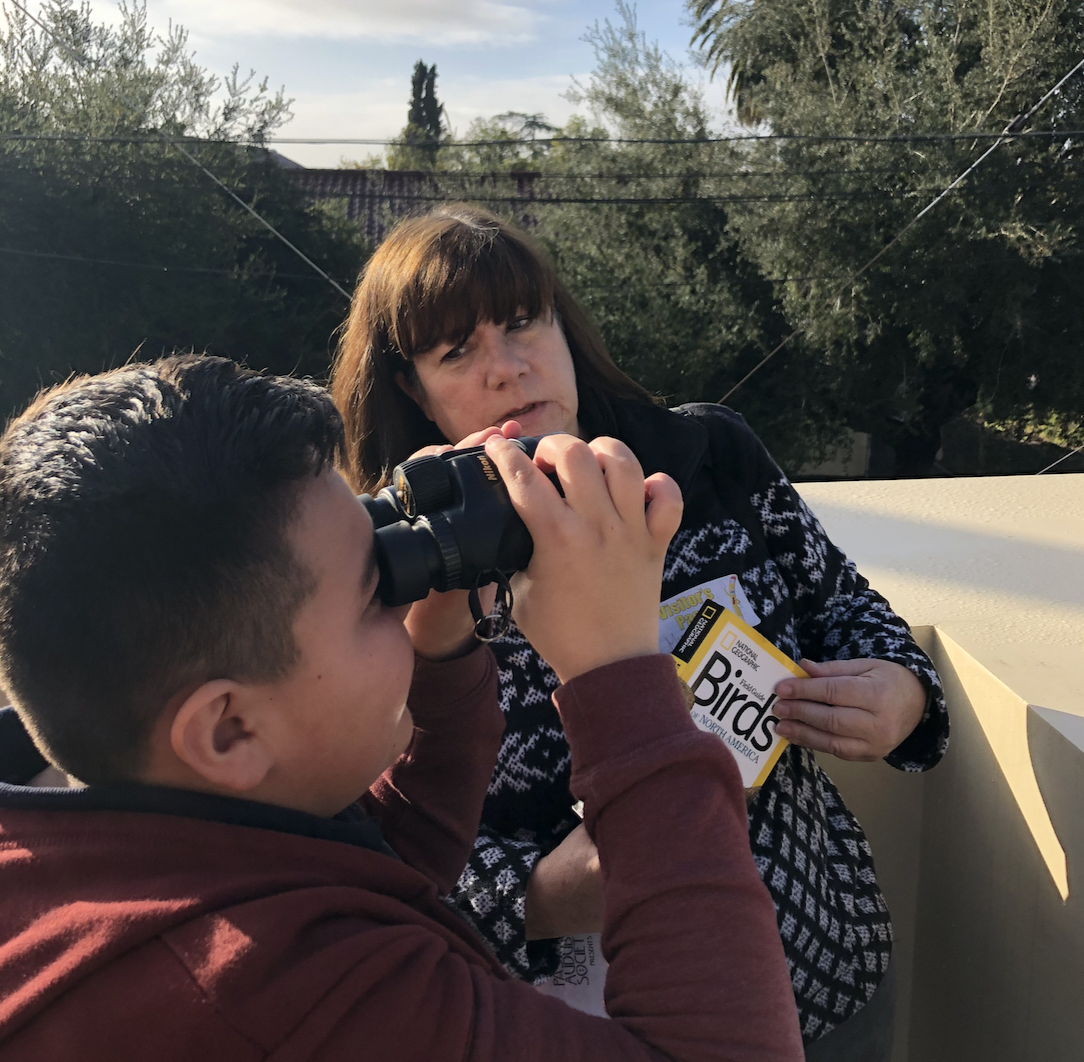 It is our pleasure to present the Education Hero Award for 2022 to Kathy Degner. She has done more to educate the public, school children, and our Young Birders than anyone we can imagine.
As Outreach Chair, she created many activities to engage families and the public, including creating the world -famous Wheel of Birding. For years, she has shared this at many outreach events all over the region.
She is also a co-creator of the Bird Science Program, and as such, she developed curriculum and activities, bringing her friend Albie ion the classroom to teach children about plastic pollution. She designed the field trips, has taught many of the classes, helped develop our docent and intern training, and mentors our interns. She is an integral part of sharing the raptors from Wild Wings and can usually be seen at our BSP field trips with an owl on one arm.
Kathy is also a developer of our new and improved Young Birders Club, creating activities and curriculum, leading field trips, and being indispensable and beloved by the kids.
Kathy's passion for bird (and otter!) conservation imbues her education work, and we are beyond grateful to her contributions to our education programs, but more importantly, to our kids and our community. Thank you, Kathy!
Laura Solomon, past president, PAS
Darren Dowell - Birding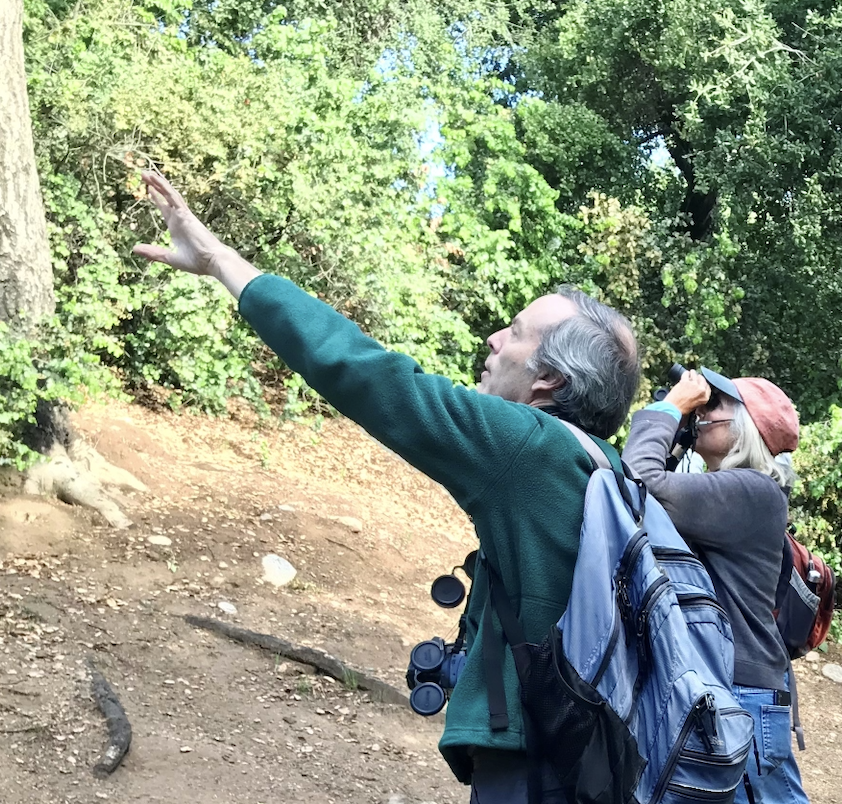 As editor of Wrentit, and as a member of the Awards Committee, it is once again my privilege to introduce this year's Birding Hero, although really our winner needs no introduction.
He's one of our rockstar field trip guides, he's served on the PAS Board both as the Veep and as Programs Chair for most of the last decade, and his birding expertise shines in key site descriptions and other content he wrote for our .
I'm writing, of course, about Darren Dowell. And if all that weren't heroic enough, there's more: For years, Darren Dowell has been "the eyes and ears" of Hahamonga Watershed Park. He's submitted 3700 ebird checklists within LA County, and most of those are from Hahamongna (29 so far this year alone). His dedication to birding this important patch of bird habitat has not only been helpful for letting our community know when some exciting rarities show up, it was also critical to Pasadena Audubon's settlement with LA County to reduce the scope of the Big Dig sediment removal project at Devil's Gate Dam. From his extensive experience birding Hahamonga, Darren knew the Big Dig as originally conceived would destroy nesting sites of the threatened Bell's Vireo. Now, instead of bulldozing, that area will have bird blinds installed to facilitate the unobtrusive appreciation of our local avifauna. Kudos, Darren!
Carl Matthies, Wrentit editor
Patrick Walling - Break-out Volunteer Extraordinaire!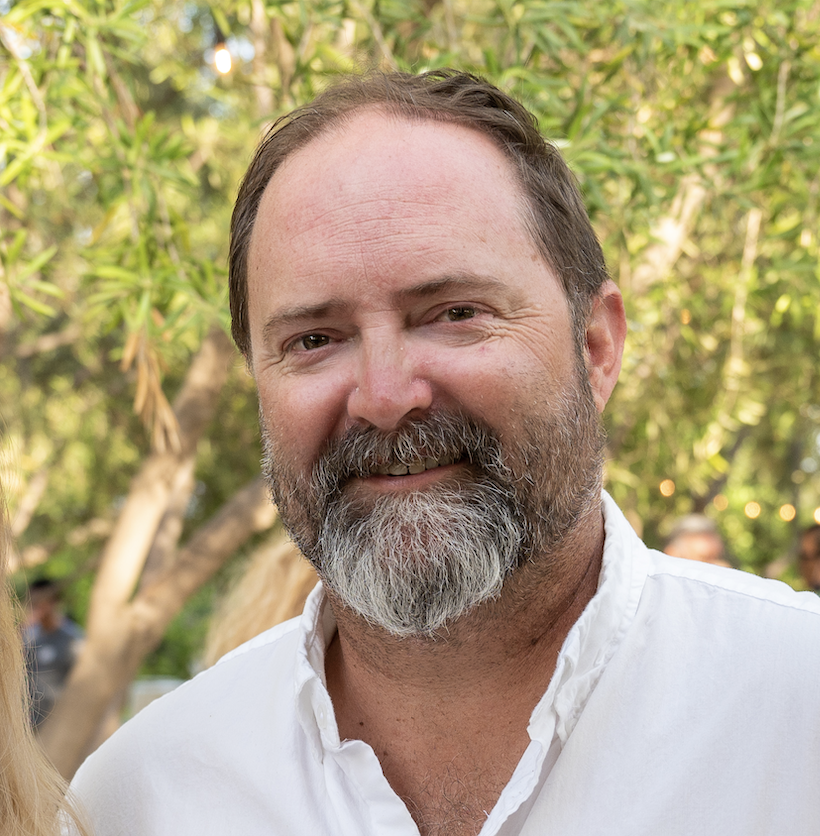 Patrick Walling joined us as a volunteer about 2 years ago. With a background in art direction for glossy magazines and in creating a coherent look to all communications pieces of an organization, I knew that he would be a huge asset.
Not only has Patrick redesigned our general brochure, the impact report, the garden brochure, he also stepped right up when the book committee formed and he stuck with it for 18 months. Always a calm and even-keeled voice in discussions even when revisions meant more, sometimes a lot more, work for him. The result, you've all seen, is really so much more than what we'd initially imagined. And we are so grateful. The bookmark was another Patrick creation as was the beautiful enamel PAS pin.
Thank you, Patrick for your amazing work and dedication to PAS!!
Lois Brunet, PAS Executive Director
Mickey Long - Longtime Volunteer Extraordinaire!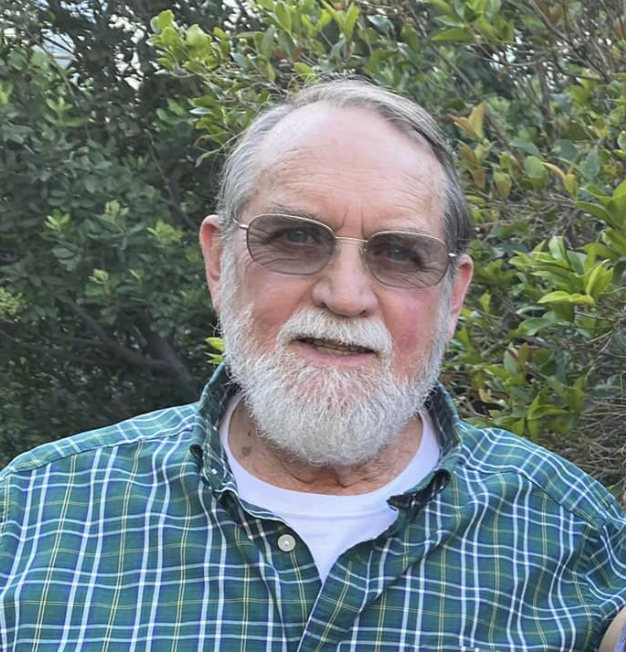 I've been with PAS since 2016 and of course Mickey was on the board when I joined the following year. Confident and quiet, always a voice of reason, I've really enjoyed getting to know him and discovering his extensive talents, experience and expertise.
Mickey has been volunteering with Pasadena Audubon for 40 plus years, many on the board, but also with several of our sister organizations:
• Arroyos & Foothills Conservancy – on the board as Biology Advisor
• California Native Plant Soc., San Gabriel Mtns. – where he was a founding member
• ECNCA – where he continues to teach various sections of the docent training class
Mickey has been PAS Conservation Chair, VEEP, President and field trip leader. He's also taught various classes including Sparrows and Birds & Botany. This year, he co-chaired the book committee, a monumental task, shepherding this collaborative effort through to its successful conclusion.
Mickey finally left the PAS board this Spring but continues to graciously share his expertise and which is a great thing for the chapter and for me. Whenever I get a strange bird photo or question that I can't answer, I know I can always send it to Mickey and am sure to learn something.
One final word, in case you didn't notice, we meet in the Mickey Long Auditorium, so named because of the support Mickey provided which was key in the rebuilding of the nature center the Station Fire in 2009.
Mickey, for all you've done and continue to do. Our heartfelt thanks.
Lois Brunet, PAS Executive Director
NOTE: Recipients of previous PAS awards and honors can be found here.