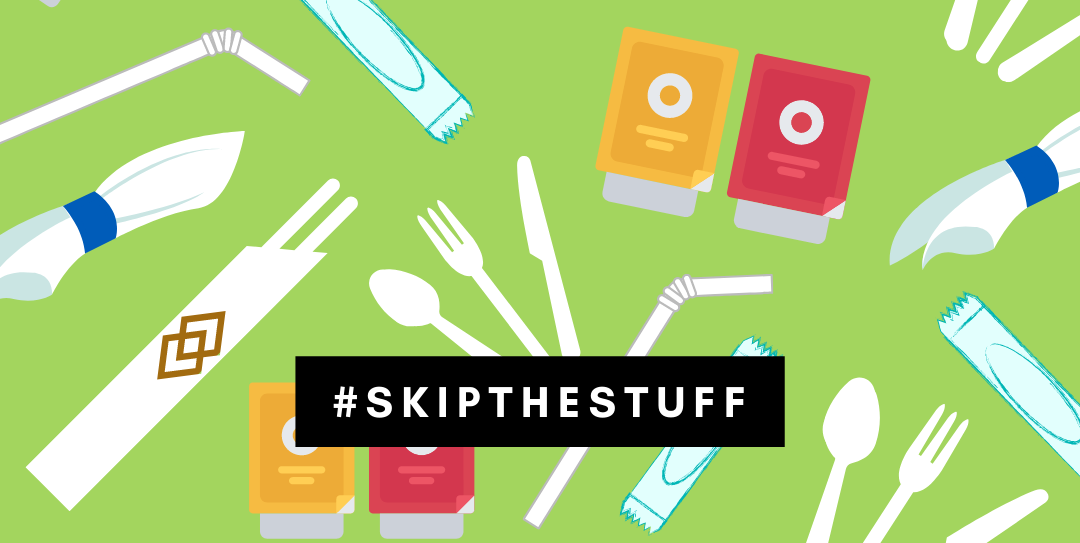 Pasadena's adopted Zero Waste Plan is in serious trouble. Since the Pasadena City Council adopted the City's Zero Waste Plan in October 2014, the only substantial step towards reducing the amount of single-use plastic entering the City's waste stream was the adoption of a single-use polystyrene ordinance in May 2016, an effort supported by over a dozen local organizations and hundreds of Pasadena residents. Over the past five years progress has stalled. We now generate almost 50% more waste than we did when the Zero Waste Plan was approved in 2013. This worsening trend has only accelerated over the past year as the dramatic increase in takeout meant more non-recyclable waste from single-use containers, packaging, utensils, and other foodware accessories.
Uber Eats, Postmates, and GrubHub have already switched their default setting to make single-use plastic cutlery an "OPT-IN" feature, available only upon request. Postmates released data that since joining the #CutOutCutlery campaign in October 2019, they have saved 122 million packs of plastic cutlery from entering the waste stream. This equates to $3.2 million in savings for restaurants!
In March 2021 the City of Alhambra unanimously adopted a local "Skip the Stuff" ordinance to make single-use foodware items upon request only. At the same time the City of Los Angeles and County of Los Angeles also advanced motions to develop local ordinances to "Skip the Stuff." Pasadena once again has the opportunity to be a leader and join neighboring municipalities in taking this simple step to reduce waste for customers and businesses.
A local "Skip the Stuff" policy is arguably the easiest, yet still somewhat impactful, step the City can take to reduce the growing tide of single-use plastic at the local level. Supplying disposable foodware accessories only upon request can drastically reduce takeout and delivery waste. Most disposables go unused because restaurants automatically include them in takeout orders, which overwhelmingly are delivered to people's homes where customers do not need them. This local policy is also incredibly cost-effective for all parties involved, including the City, businesses, and customers.
How you can help
Contact the Pasadena City Council and tell them you support "Skip the Stuff" legislation. Email correspondence@cityofpasadena.net or post a public comment at http://cityofpasadena.net/city-clerk/public-comment.