As birders we often find ourselves with an extra set of binoculars. Maybe it was your starter pair and then you received new binoculars as a gift or couldn't resist upgrading to a better brand or magnification.
That starter pair might have been the ones that allowed you to see a flock of Cedar Waxwings for the first time, with their lemon-yellow tail tips and batman masks. Wonderful memories of discovery are associated with them, but now they're in the back of the closet, gathering dust.
Why not consider donating them to a great cause?
Pasadena Audubon is partnering with a local birding group in Peru – Club de Observadores de Aves de Perú, Cusco (COAP) – to provide optics to Peruvians who are interested in birds and conservation but cannot afford binoculars.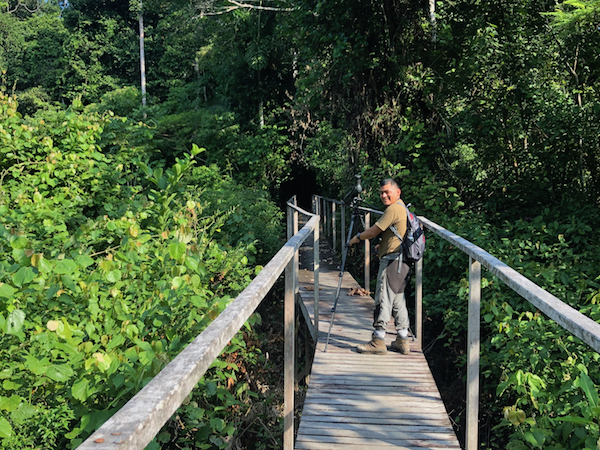 This group was started by professional guides including Saturnino Llactahuaman who our Program Director, Lois Brunet, met on a birding trip to Manú in southeastern Peru last March. Saturnino explained that while guiding allows him to make a good living, his real passion is to introduce Peruvians to birds and conservation. Peru is number two in the world for avian diversity, with close to 2000 species, yet according to Saturnino, many Peruvians don't know much about their birds. COAP offers field trips and classes to the locals and they're very popular. Field trips fill up within hours, but many of the attendees cannot afford binoculars so people share 3 or 4 to a pair.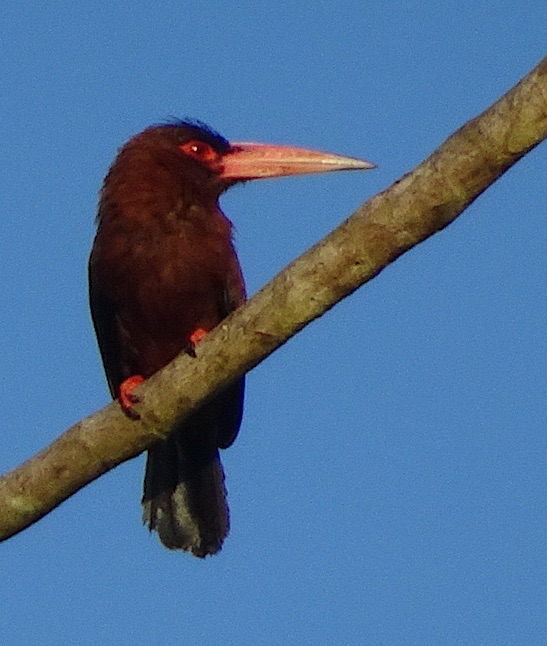 "I was struck by the fact that COAP and Pasadena Audubon's missions are fundamentally the same. We're both focused on bringing the magic of birds to our communities and confident that a commitment to conservation will follow," said Lois. "With this partnership, I see an opportunity for us to make a real difference for a like-minded group in a different part of the world, while helping our members dispose of their unneeded optics and books in a meaningful way. It's a win win!"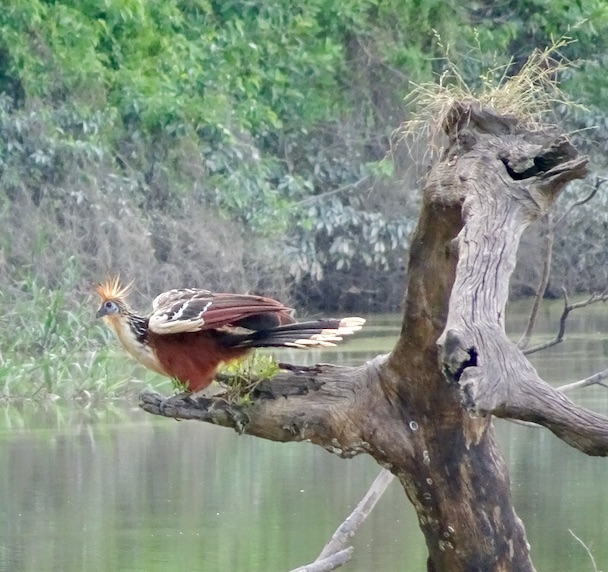 Donations
Contact Lois Brunet with donations. A suggested $20 donation to cover shipping costs for optics is welcome along with books on neo-tropical birds. If you wish to make a cash donation to the Bins to Peru fund, you may do so online or by sending a check to our address.
If you have excellent optics that you wish to sell, we can help with that too. Contact Lois.
We recently received this note (loosely translated from Spanish) from a COAP member
Good afternoon, my name is Flor Maria Quispe Mamani, a member of COAP-CUSCO. Thanks to COAP I was able to receive this "Birds of Peru" book donated to the club by Lois Cambey Brunet of the Pasadena Audobon Society, who generously donated the book to the club. I've been using it for over a month, thank you very much for your generosity. Thanks to the help of this book I have been monitoring a local wetland, in which to date 39 species have already been reported to ebird.