Welcome to Pasadena Audubon's Christmas Bird Count! If you're helping with the count (affectionately known as the CBC by veteran couners), take pride in the fact that you're part of one of the longest running citizen science projects in history. For the 123rd consecutive year, birders all around the world are heading out to record all of the birds they can find in a specific area. Here in Pasadena we have an impressive CBC streak going - this is the 76th year for Pasadena Audubon's Christmas Bird Count.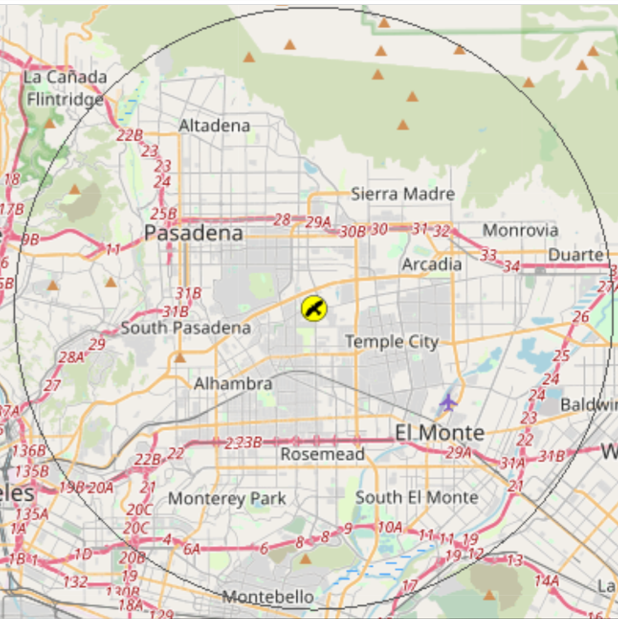 Let's find every bird in this area!
Our 2022 CBC takes place on Saturday, December 17th. We welcome birders of all abilities! It's fun! It's important! It's science! And, just in case you missed it the first time, it's fun!
Join us via Zoom on Wednesday, December 14th at 7PM for our organizational meeting. Missed the meeting but still want to help out with the count? Email Jon Fisher and he'll assign you to a count team.
Then, after the count, join us at our traditional Bird Count Dinner Saturday evening from 6 to 8 pm at the Eaton Canyon Nature Center. You'll hear about what was seen and what was not and enjoy the company of other Pasadena Audubon birders over a delicious meal. Tickets for the dinner are available here.
If you are unable to join official PAS counters in the field on the day, we would love to have you join the count by tallying the birds in your yard. We have a "yardwatcher" form which has an explanation of the count protocol you need to follow, a link to make sure your yard falls into our count circle and a datasheet that covers the most expected species. You can submit the form by emailing the form back to the address detailed on the form or return it in person to us at the Christmas Bird Count dinner.