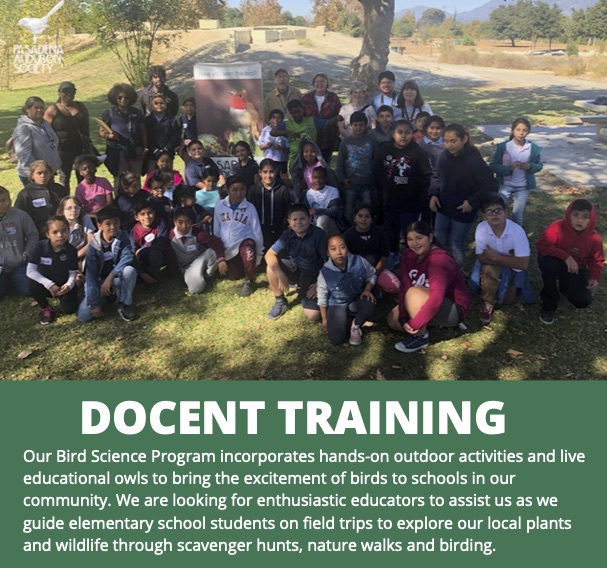 No prior experience needed! An interest in birds and conservation is desirable.
You will learn the Bird Science Program curriculum through hands-on activities. Classes will also cover:
- an introduction to local birds and birding
- lessons on birds and botany
- how to safely handle educational owls.

Five classes on Thursdays from 9 am to noon, starting September 9, 2021.
Classes may be online, at Eaton Canyon Nature Center or at Peck Road Water Conservation Park in Arcadia.
Fee is $35 to help cover our costs. No one will be turned away if unable to pay, contact us.