Northern Flicker Feathers painted by Catherine Hamilton
After 120 years without a dedicated office, we've finally secured our nest! This marks a historic moment for PAS, underscoring our commitment to the community through birding, education, and habitat conservation. Our membership has surged by a remarkable 70% in the last two years, exceeding 600 members. We now offer more birding walks and classes than ever before, with exciting plans for the future!
To handle all this activity, we've added a full-time Programs Coordinator, Jamie Cho, who will support the continued expansion of our programming. The new office will serve as an operational engine of our organization, a gathering place for members, volunteers, and staff, and an educational space for the community. We have ambitious plans, including hosting live events and classes, community-focused in-person gatherings like the Young Birders Club, volunteer meetings, and even establishing a lending library of bird books! The possibilities are many, and it's exciting to think about how this new nest will strengthen and broaden our community!
Here's a glimpse of the latest exciting developments at PAS
Birding!


Since July 1st, 2022, we've guided 890 birders on field trips, sharing our love of birds an ever expanding community.
Young Birders Club


We held our first in-person Young Birders Club meeting since the Covid-19 pandemic at our new office building! We're absolutely thrilled that this in-person format will allow us to incorporate more hands-on activities and foster lively discussions within our growing Young Birders Club!
Bird Science Program/Outreach


Can you believe we served 820 children across three Title 1 schools during the past school year? But there's more! We also introduced Birdfest to three additional schools, connecting approximately 450 children to the fascinating world of birds through our dedicated, trained volunteers and a wonderful array of real-life resources, including nests, feathers, taxidermy specimens, talons, and skulls!
Birding Classes


Our birding class offerings have been expanding! This year, we're slated to offer six birding classes, including the newest addition, "Language of Birds" which garnered so much interest that it had over 30 people on the waitlist!
Birding Guide


The Spanish translation of our Birding Guide is finally complete and is now in the printing phase! Just like the English Birding Guide, we will donate 20% of the copies to schools and libraries.
Motus/PAS Grants


Supplementing the Motus receiving tower installation project at Bear Divide, we offered a grant to avian biologist Tania Romero for her Yellow Warbler tracking research last spring. We were amazed to learn that one of our tracked birds traveled over 400 miles in Oroville, Butte County, CA, and another covered more than 2,400 miles all the way to northern Manitoba, Canada!!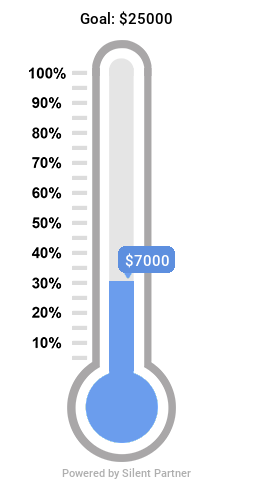 We're thrilled at the milestones we've reached together, and it's no surprise that all current and future projects rely on your support. Help us reach our goal of $25,000 to support our growth and help feather our new nest!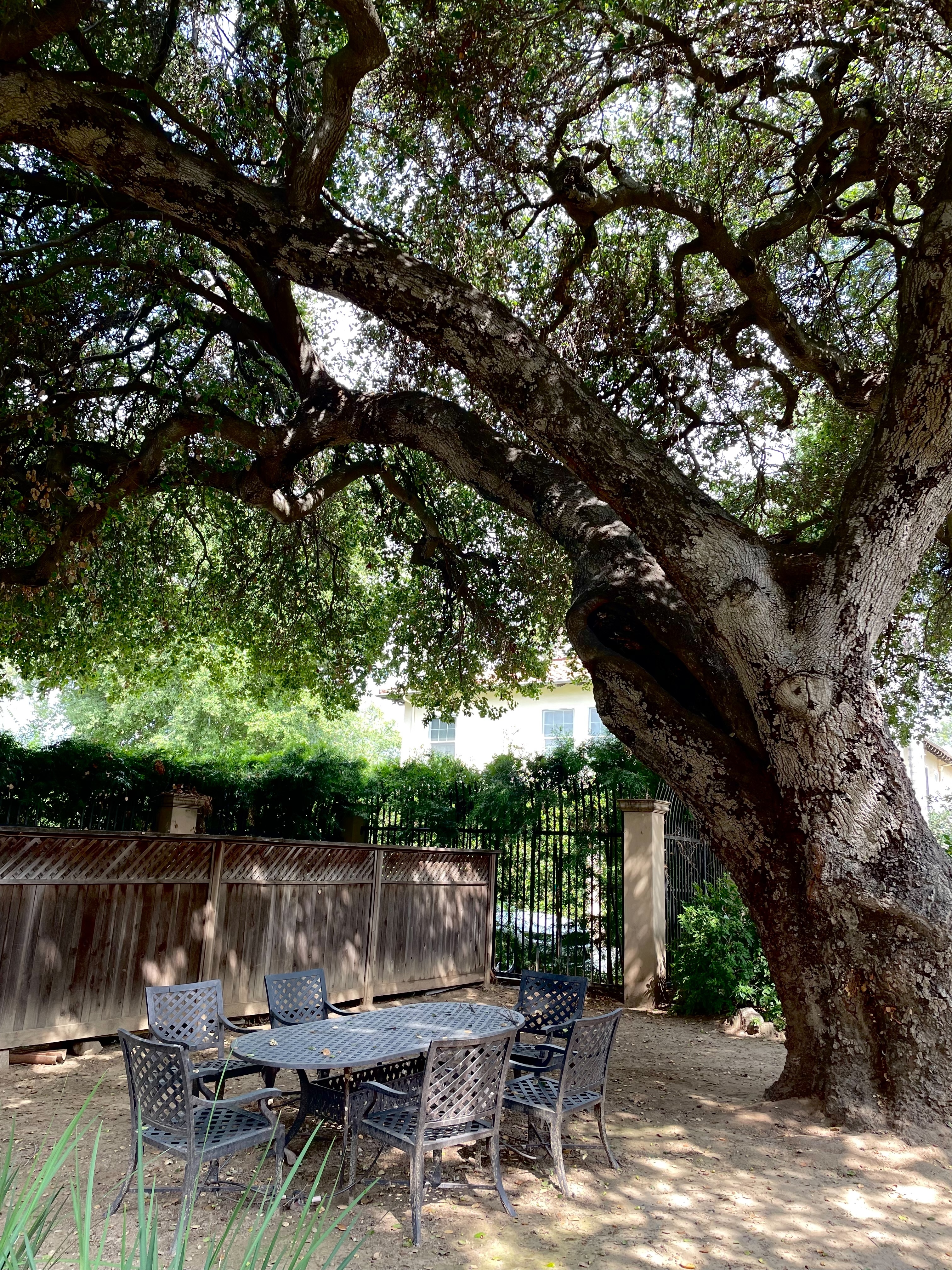 Magnificent Coast Live Oak at our new office!
Our office nestled at the Western Justice Center nonprofit hub
Save the Date: Wine & Cheese Open House
Thursday, October 19, between 4:30 pm and 6:30 pm
75 S Grand Ave, Pasadena, CA 91105
Join us at our new office for an evening of wine, cheese, and camaraderie! Explore the space and meet other members and supporters. Exquisite Red-shafted Northern Flicker feather bookmarks–painted by our longtime member, the renowned Catherine Hamilton–will be presented as a token of appreciation to all our guests. All are welcome!